Meadowbrook Camps 2021
Looking for a fun camp that will stimulate your child's brain and get them outside? Have fun safely this summer at Camp Meadowbrook, where we offer a variety of specialty camps to keep your kids engaged during the summer. On our 14-acre campus your kids
 will spend the summer hiking, exploring art, acting out plays, and playing sports. 
Choose from our Little Adventurers Camp or our Specialty Camps. Each program is run by our Meadowbrook teachers and Camp Counselors. Have a summer to remember!
Please note, our program dates are subject to change based on federal and state regulations. We will keep you informed of any changes or adjustments we are required to make. Due to mandated restrictions, we will be limiting our enrollment for all summer programs. Extended Day will not be available this season. If you have any questions concerning enrollment or schedule flexibility, please email us at 
summercamps@themeadowbrookschool.org
.
If you withdraw your child from camp a refund will be applied according to the dates listed below.
After those deadlines, all funds are non-refundable. 100% refund until March 15th, 50% refund until April 15th.

Specialty Camps
Art Camp
Join Mrs. Becky Blumenthal, Meadowbrook's Art Teacher, this summer as we explore the world of art. Campers will enjoy a week of art through nature, acrylic painting, clay, canvases, and more. Each day campers will create a masterpiece based around the theme of the week. Classes will take place in our outdoor learning area and our spacious art room. Grab a smock and get creative!
June 28 thru July 2
9am to 12pm
Ages 6-12
Space is limited.
$160
Dance Camp
Come out this summer to learn, grow, and dance at Dance Camp. Designed for movers of all levels, it's a perfect way for kids to learn about dance, make new friends, and create memories. Hosted by former Eagles Cheerleader, and our very own Meadowbrook teacher, Miss Kayla Daniels!
June 14 thru June 18
9am to 1pm
Ages 6-12
Space is limited.
$160
Registration Closed
Spanish Camp
Join Mrs. Suzanne Cordon, Meadowbrook's World Language teacher, to become a explorador this summer at Spanish Camp! Campers will explore and learn Spanish through activities, crafts, and fun games. Give the gift of a second language this summer.
June 21 thru June 24
MONDAY to THURSDAY ONLY!
9am to 12pm
Ages 3-6
Space is limited.
$120
Sports & Fitness Camp
It's time for the kids to get outside and have some fun this summer! Join us for a week long of sports and fitness activities. Learn how to shoot a basketball, maneuver a soccer ball down the field, or run a 40 yard dash. Our campers will learn more than just sports, but good sportsmanship and how to be a team leader. Hosted by Scholar Athlete Advantage.
August 16 thru August 20
9am to 3pm
Ages 7-12
$210
Campers must bring lunch.
Writing Camp
Join Mrs. Kelly Mosteller, one of our amazing Meadowbrook teachers, for writing camp. This week your child will become a Marine Biologist and explore the many wonders of the ocean through poetry and creative story writing. Throughout the week our campers will enjoy a variety of activities that make spelling and grammar fun! Our week will begin at the beach before moving into the amazing wonders of the ocean. We'll finish our week investigating the Coral Reef and celebrate, back where we started, with a BEACH PARTY!!
July 12 thru July 16
9am to 3pm
Ages 7-12
Space is limited.
$300
Campers must bring lunch.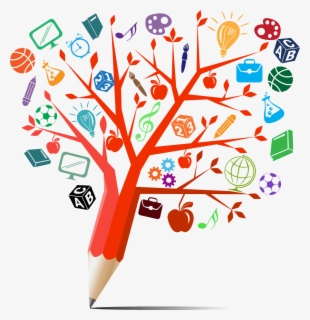 Little Adventurers Camp
Join us for an exciting 8-week camp filled with non-stop adventures. Campers will enjoy hiking, water activities, hands on science experiments, art, and sports. Each week campers will explore new themes followed by fun activities and adventures. Learn, grow, and explore at Little Adventurers! Enroll early, we fill quickly! 
June 21 thru August 13
9am to 3pm
Ages 3-6
Starting at $175/week
Campers must bring lunch.
Registration is closed.